The HMAR Mission:  To undertake substantial actions that result in the preservation, recovery and stewardship of Hawaii's protected marine species and the ecosystem we share.
Hawaii Marine Animal Response (HMAR) is the largest Hawaii-based nonprofit marine species conservation and response organization. We cover approximately 300 miles of coastline on the islands of Oahu and Molokai with our team of dedicated volunteers, interns and staff that are supported by private donations, corporate funding and government grants. We work to achieve our mission through activity every day of the year that impacts our core objectives: (1) saving animals, (2) species management and recovery, and (3) growing an active and engaged public. Thousands of times each year, our field response, escalations, interventions, standing support and outreach activities help us move towards our vision of Hawaii's ocean ecosystem shared in harmony by humans and protected marine species.
Here is a short video about Hawaii Marine Animal Response (HMAR) and some of what we do.
Our Work
We focus our efforts on protected marine species in Hawaii that are most likely to be encountered and affected by humans due to their natural behaviors and habitat. These animals include the rare Hawaiian monk seal, Green and Hawksbill sea turtles, Spinner dolphins, Humpback whales and several marine seabird species. Under partnerships with the National Oceanic and Atmospheric Administration (NOAA) and the State of Hawaii, HMAR provides important species preservation, conservation and recovery support in important ways.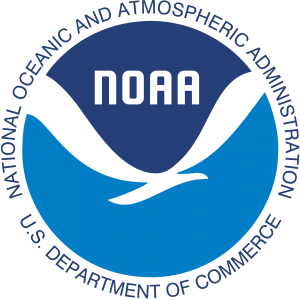 Our Field Response Teams spend thousands of hours annually patrolling for animals, or responding to specific sightings, so we may document the condition of specific animals, identify potential health issues, track locations of individual animals and record other data needed for species population and recovery research. Our actions save protected marine animals from deaths and injuries caused by disease, hookings, entanglement in marine debris and potentially dangerous or inappropriate interaction with humans and pets. We are involved in animal intervention activity, stranding support and marine animal rescue to enable medical treatment, rehabilitation and release. We engage with the public to teach sustainable human, pet and fishery behaviors resulting in improved public stewardship for these animals to support long-term species recovery.

Our Outreach and Education Team works with Hawaii's public and private schools to educate children about Hawaii's protected marine species and to teach each child how they can help with marine animal conservation and stewardship. We also participate in community events, make educational presentations at public venues and assist in development of community policy to inform residents and visitors about Hawaii's protected marine animals, the threats to species survival, and the actions we can all take to make an impact.

Our Dispatch & Reporting Team manages a telephone hotline which each year receives thousands of calls and mobile app-generated reports from the public or government agencies of protected marine animals seen on shorelines or in near shore waters.  This department also records and shares data obtained by our Field Response Team such as animal condition assessments, animal location information and animal behavior data, with NOAA to facilitate in-depth species research and population conservation and recovery efforts.
You can help Hawaii's protected marine species. Get involved. Volunteer, donate, share information and support.  Mahalo for your help.