: Uncategorized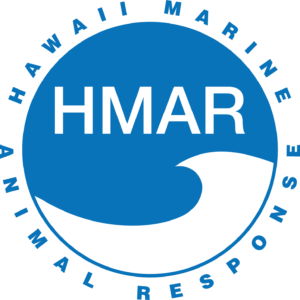 Hawaii Marine Animal Response (HMAR) is offering you the opportunity to attend one of two public information sessions. Saturday May 26, 2018 and Saturday June 9, 2018.  Learn about Hawaiian monk seals and how you can help in their preservation, recovery and stewardship.
In each of these information sessions, we will cover the natural history, conservation status and other important information about one of the most endangered marine mammals on earth – the Hawaiian monk seal.  Most importantly, you'll learn about your role in species management and recovery and how you can best help NOAA and HMAR in our work.
DETAILS ON THIS PUBLIC INFORMATION SESSION
Dates:  Saturday May 26, 2018 or Saturday June 9, 2018

Time: 1:00 pm SHARP to 3:00 pm

Location:  The Box Jelly, 307A Kamani Street in Kakaako (see map below)

Parking:  Street parking is extremely limited.  Parking is available in the Ward Warehouse parking garage at the corner of Ward Ave. and Queen St. or in the parking lot on Ward Ave. near Ross, McDonalds and Starbucks.  Please give yourself extra time for traffic and parking.

An RSVP is required to attend one of these information sessions and space is very limited.
The location is a little difficult to find from the street so the picture below is what the location looks like from the street.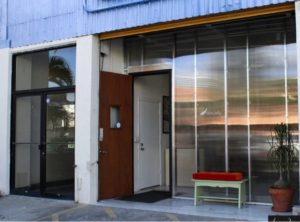 Please email your RSVP to training@h-mar.org and just let us know which session you want to attend.  These information sessions will fill up quickly so please RSVP as soon as possible.
The session will run for about 2 hours. Please be on time. We will start at 1:00 pm sharp so please give yourself some extra time for traffic and parking.
Here is a map showing the location for the public information session: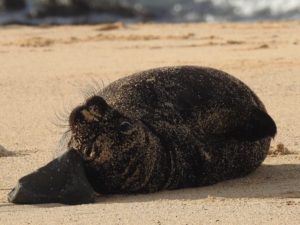 It's the 2018 Hawaiian Monk Seal Pup Season
Hello all, it's pupping season in Hawaii!  While Hawaiian monk seals can give birth at any time of year, most pups are born in spring and summer.  If you're out and about and you see a mom and pup on the beach, here are some things you need to know.
Monk seals are born weighing about 25-35 lbs, and nurse for about 5 to 7 weeks.
During that time, it is important to minimize disturbance as much as possible, to ensure the mother remains with her pup and it gets the nutrition it needs to fuel proper development and long-term survival.
Monk seals are endangered, with just 300 animals in the main Hawaiian Islands, so every pup is important to this small population.
To minimize traffic to pupping sites and encourage giving nursing pups the room they need to grow, specific pupping locations are typically not announced by NOAA or HMAR.
If you come across a mom and pup and find no signage or fencing, please call it into the hotline at (888) 256-9840.  This number is also used to report any monk seal seen and for turtles, dolphins or whales that may be in distress.
Mother seals can be very protective of their young, so for their safety and yours, give them space and keep them wild.
Thank you for your kokua in the preservation and recovery of the Hawaiian monk seal.