Hawaii Marine Stewards Program
Enjoy benefits for your organization while helping Hawaii's protected marine species.
Your Oahu-based business or organization can participate in the free Hawaii Marine Stewards program and make a direct impact on helping Hawaii's protected marine species and our shared ocean ecosystem.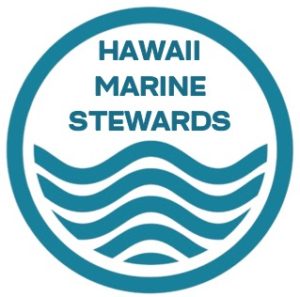 Hawaii's marine environment is one of the things that makes Hawaii so special and draws millions of visitors each year. So it makes sense that we should take care of, and be "stewards" of, the protected marine species living in our waters.
Become a partner and join our Hawaii Marine Stewards program.  This free education and recognition program is run by Hawaii Marine Animal Response with funding provided by Hawai'i Tourism through the Aloha 'Āina Program.  The program gives your organization the opportunity to help our protected marine species while giving you some important benefits.
STAFF EDUCATION AND MORE ENGAGED HAPPY CUSTOMERS AND MEMBERS
We provide free classroom instruction to your staff giving them valuable information about the natural history, behavior as well as important viewing and interaction guidelines for Hawaii's endangered, threatened and protected marine species such as the Hawaiian monk seal, marine turtles, dolphins and whales.
With this training, your staff will be better equipped to answer questions and teach your customers, members and the public about Hawaii's special marine species and our shared ocean ecosystem. Everyone loves to learn and the people your team come in contact with will appreciate the extra level of information you can share. And when your customers, members or the public see these animals in the wild, they'll know more about them and how to safely and appropriately view them to prevent unnecessary disturbance or interaction.
Through this action, your staff, members and customers will then also become stewards of our protected marine species, and they'll be helping in the conservation and management of our shared coastal ecosystem, one of the most important treasures Hawaii has to offer.
We even equip you with free materials you can distribute that provides information on Hawaii's protected marine species and proper stewardship, viewing guidelines and interaction rules.  We will also provide you with free marine species information that you can easily post to your own website or social media feeds boosting your organization's online content and presence.
—  Your staff members are more satisfied when they are better trained.
—  Your better trained team will better educate your customers and the public.  Your organization will having raving fans.
—  More informed staff, members, customers and the public will increase stewardship of our protected marine species.
—  And a stable and recovering ecosystem of protected marine species leads to a healthy Hawaii marine environment. 
This is a true win-win for your organization, your customers or members, our protected marine animals and our coastal ecosystem.
INCREASED RECOGNITION FOR YOUR ORGANIZATION
The Hawaii Marine Stewards program provides your business with extra recognition.  In addition to the benefits you get from the educational aspects of the program, we'll provide you with our Hawaii Marine Stewards logo that you can proudly add to your website, collateral materials, vehicles, or just about anything.
We are also working with Hawaii Tourism to find additional ways, such as printed articles and social media, to get your organization's name into the public eye as a partner in this program.  So you'll get even more recognition for your participation in helping Hawaii's protected marine species.
Click HERE here to see some of the forward-thinking companies that are our most recent graduates of the Hawaii Marine Stewards program.
Remember, there is no cost for your organization to become part of the Hawaii Marine Stewards program.  We will tailor your training to match your organization's location and services offered. Let's talk. Please just drop us a note HERE or call us at (808) 687-7900.