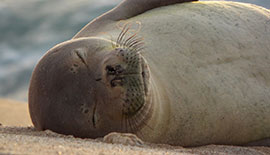 In New Volunteer Training
New Volunteer Orientation Class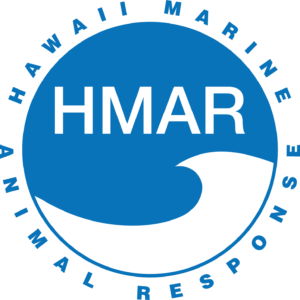 You can help in the preservation, recovery and stewardship of Hawaii's endangered and threatened marine species.
Are you interested in joining our Field Response Team? Or, do you want to help on our Education & Outreach or our Dispatch & Reporting Team?
To help on any of our volunteer teams, there is a 4-step process:
(1)  If you have not already done so, please complete the online volunteer application form HERE.
(2)  Next, attend our orientation class. The next class will be held on Wednesday, January 30, 2019 from 5:30 pm to 8:00 pm.  The class starts at 5:30 pm SHARP so please give yourself plenty of time for traffic.  Space is limited and you must RSVP to attend the class as they fill up quickly.
(3)  Following the orientation class and you will review training materials and complete an online quiz covering the content taught in the orientation class.
(4)  Once the successfully finished the online test, you'll complete "on the job" training to actually perform volunteer duties. That way, you'll be confident, effective and have the most fun possible while helping in species preservation and recovery.
DETAILS ON THE NEXT ORIENTATION CLASS
WHAT:  Field Response Orientation Class.  In this orientation, you'll learn about our organization's roles, activity and volunteer expectations. We'll also share some information about Hawaiian monk seals and sea turtles and what it's like to be a volunteer for Hawaii Marine Animal Response.
WHEN:  Wednesday, January 30, 2019.  5:30 pm SHARP to 8:00 pm.  Please give yourself plenty of extra time for traffic.
WHERE:  Aiea Public Library (meeting room).  99-374 Pohai Pl, Aiea, HI 96701  (see map below)
PARKING: Free parking at the library.
RSVP:  An RSVP is required as space is limited.  Please email your RSVP to training@h-mar.org and just say "I'm coming." Our orientation classes fill up quickly so please RSVP as soon as possible.
The orientation will run for about 2.5 hours with a short break. Please be on time. The session begins at 5:30 pm sharp so give yourself plenty of extra for traffic.
You must RSVP for the class. Please email your RSVP to training@h-mar.org and just say "I'm coming." Your RSVP is very important to make sure we have training materials ready for all participants. 
Here is a map showing the location for the new volunteer orientation class: